Golf Outing Registration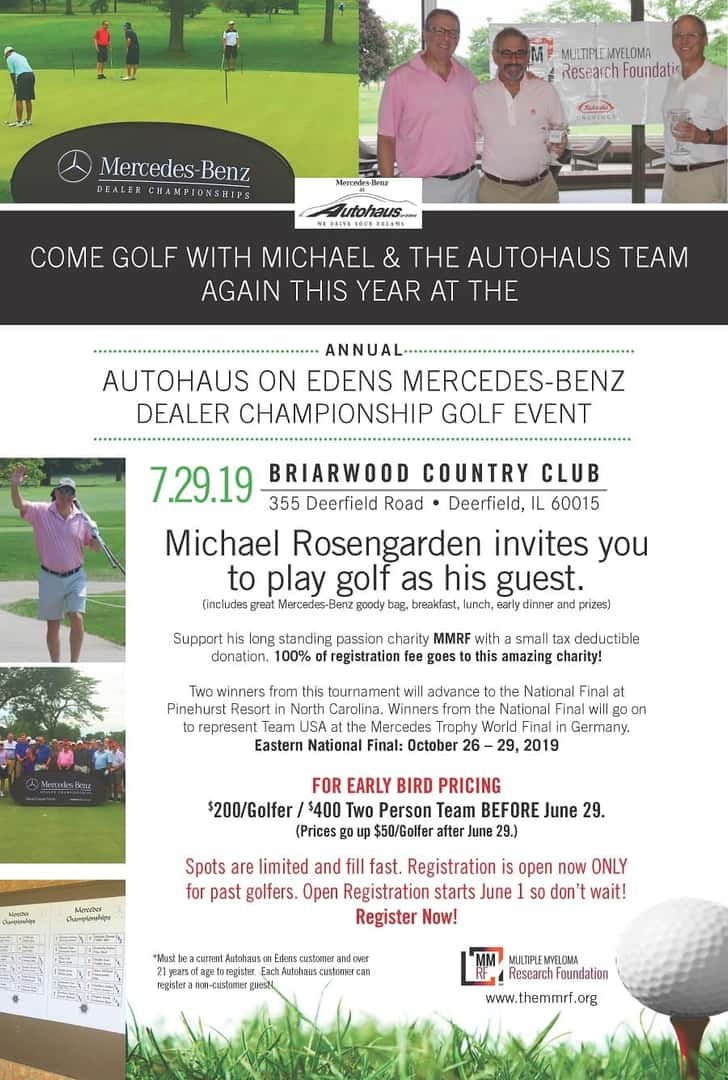 The Mercedes-Benz Dealer Championships is a nationwide amateur-only golf program for men and women, 21 years or older. Players are competing for one slot (One two person team will advance to the Sectional).
To register, complete the form below in its entirety.
Click Here to view full event details.
Early Registration Fee is $200, Two Person Team is $400, if registered by 6/29/19.
After 6/29/19 Registration Fee is $250. Two Person Team is $500.
Two ways to pay your Registration Fee:
Option 1: Donate by Credit Card
To Donate by Credit Card you may CLICK HERE to Donate to the MMRF directly on our MMRF Event Page, or you may use the URL listed below:
https://independent.themmrf.org/AOEMercedesgolfouting/donate/tickets
Option 2: Donate By Check
To Donate by Check please make checks payable to Multiple Myeloma Research Foundation and send to Autohaus on Edens, Attn: Arelis Hernandez, 1600 Frontage Rd., Northbrook, IL  60062
For questions please contact Arelis Hernandez at 847-664-4808