Mercedes-Benz Safety Features | Northbrook, IL

When you're behind the wheel, there's nothing more important than knowing you and your loved ones will make it to your destination safely. Mercedes-Benz is a leader in luxury vehicles, and that extends to the safety technology they put in their models. To help you learn more about Mercedes-Benz's innovative safety systems, the experts at Autohaus on Edens in Northbrook, IL have put together this comprehensive review of the safety features you can expect in your next Mercedes-Benz luxury sedan, coupe, or SUV.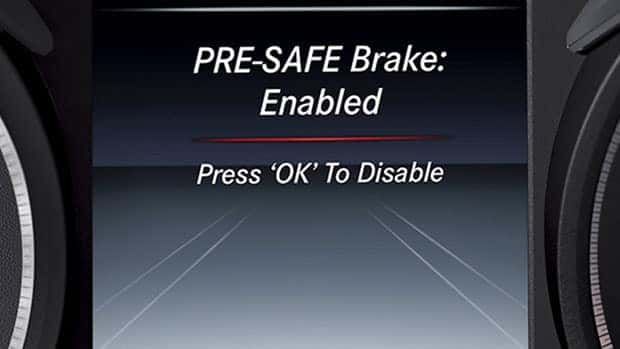 PRESAFE® and PRESAFE PLUS®
Mercedes-Benz PRESAFE® safety system can detect instability during certain vehicle maneuvers that indicate a collision or rollover is impending. It can then tighten the front seatbelts, adjust the front passenger seat, and close all windows, including the sunroof, in order to secure passengers in the moments leading up to a collision. Should no accidents occur, the seatbelt tensioners reverse and you can re-adjust your seat.
PRESAFE® PLUS adds protection to occupants should a rear-end collision occur. A radar sensor in the rear bumper helps detect a potential collision and activates the PRESAFE® features. It can also apply and hold the brakes to help reduce peak loads on passengers and mitigate the risk of a secondary collision.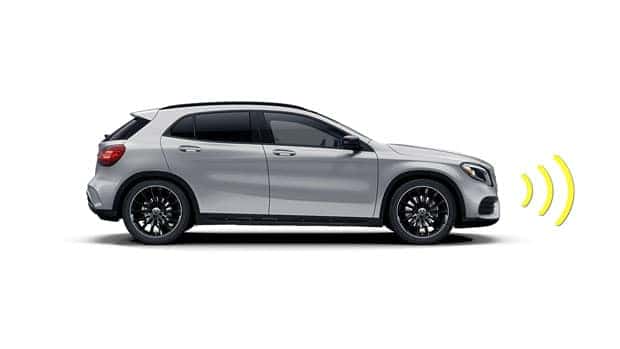 Brake Assist (BAS®)
Using the speed at which the brake pedal is pressed, Brake Assist (BAS®) senses emergency braking and immediately applies maximum available power boost. This potentially reduces overall stopping distance by eliminating any delay that results from the human tendency not to brake hard enough, quickly enough.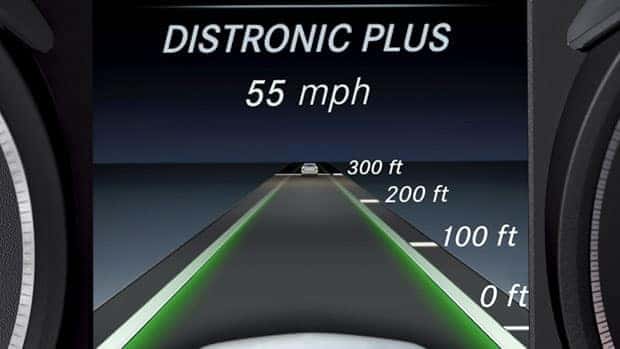 DISTRONIC PLUS® with PRESAFE® Brake
Using advanced radar sensors, DISTRONIC PLUS® scans traffic ahead for stopped or slowing traffic. If an imminent collision is detected, the PRESAFE® brake feature automatically initiates up to 40% braking power, audibly alerts the driver, and engages the PRESAFE® system. Once the driver brakes, 100% braking pressure is immediately applied. If the driver fails to respond, the system can apply full braking on its own to help reduce the collision's intensity.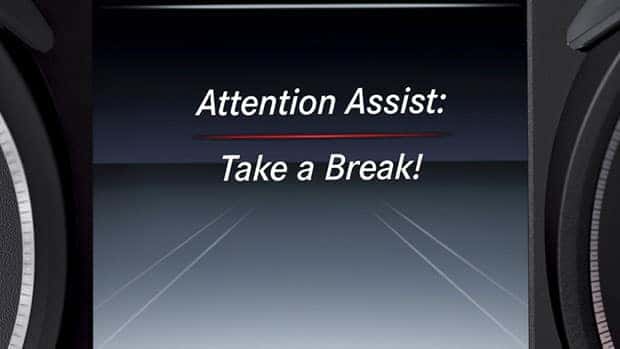 ATTENTION ASSIST®
ATTENTION ASSIST® continuously monitors up to 70 parameters of driving and automatically alerts the driver using visual and audible warning when it detects any signs of drowsiness on long trips. It can also help detect drivers who begin their trip drowsy with enhanced sensitivity. Other helpful information is displayed to drivers on a dashboard display.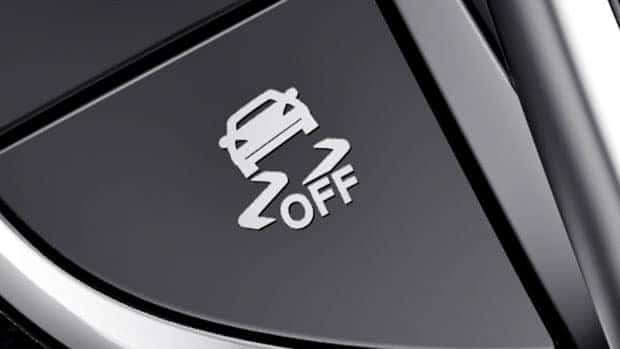 Electronic Stability Program (ESP®)
The Electronic Stability Program continually monitors your driving inputs and the motion of the vehicle to assist in keeping it going in your intended direction, particularly when rounding corners and during evasive maneuvers. When wheelspin, severe understeer, or oversteer is detected, ESP® can brake individual wheels and reduce engine power to help you maintain control of the vehicle.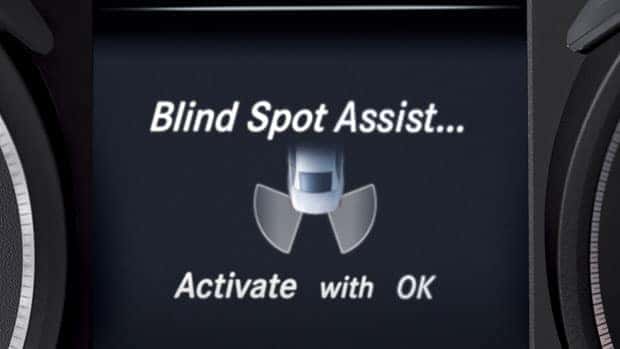 Active Blind Spot Assist and Active Lane Keeping Assist
When your vehicle exceeds 20 mph, Active Blind Spot Assist uses radar technology to sense when a vehicle enters the blind-spot area on either side of the vehicle, and alerts you with an illuminated icon on the corresponding side mirror. A warning tone sounds and a display appears in the instrument cluster when you activate a turn signal while a vehicle is detected.
Active Lane Keeping Assist helps detect when the vehicle starts drifting off-course unintentionally, and alerts you by vibrating the steering wheel. Should you continue to drift, it can selectively brake individual wheels to assist the car back into its lane.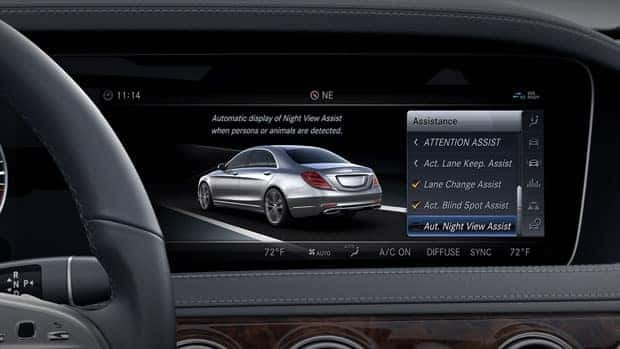 Night View Assist®
Night View Assist®, using invisible infrared beams and a special camera, displays a supplemental view of the dark road ahead in real-time. It can point out and even shine the headlamps toward pedestrians when detected. It can also sense cold objects, unlike thermal systems.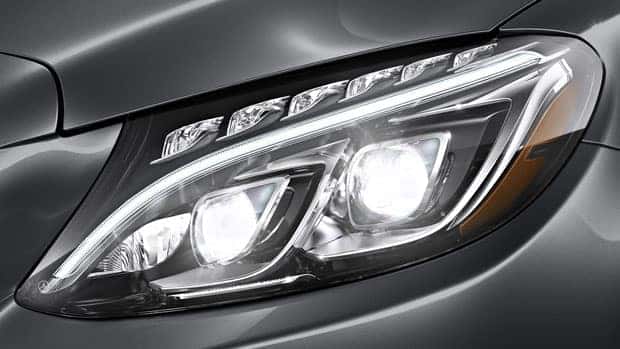 Active LED headlamps with Adaptive Highbeam Assist
Active Curve Illumination and Adaptive Highbeam Assist work together to continuously vary each LED headlamp's beam pattern to help maximize the illumination of corners and straightaways while avoiding creating glare for other drivers.
Experience the Mercedes-Benz Safety First-Hand at Autohaus on Edens
Now that you've learned about all of the state-of-the-art safety features Mercedes-Benz has to offer, visit our model research center to see which model has the exact features you're looking for. We also strongly encourage you to visit our incentives page for incredible offers on vehicles packed with Mercedes-Benz safety technology. If you have any questions, please don't hesitate to get in touch with the Autohaus on Edens team through our contact form or by calling (847) 272-7900.