Mercedes-Benz AMG® | Engines, Features, Design, Models

Are you looking for a luxury performance vehicle? You've likely heard about the legendary Mercedes-Benz AMG® lineup, but what exactly can it do for you? These performance-bred models are designed to deliver an unmatched driving experience. Before you decide exactly which Mercedes-Benz AMG® model is right for you, it is important to understand what the performance branch of Mercedes-Benz has to offer. Continue reading the following page, or get in touch with a product specialist at Autohaus on Edens in Northbrook, IL by calling
(847) 272-7900
.
What is a Mercedes-Benz AMG®?
AMG® is the performance division of Mercedes-Benz, creating some of the most highly-regarded vehicles in the world. AMG® was born in 1967, when two automotive engineers began tuning Mercedes-Benz racecars in an old mill. Today, expert engineers push the limits of performance and technology to create incredible vehicles.

AMG® Engines
There is a vast lineup of available AMG® engines, each expertly crafted for optimum performance and output. Strong aluminum pistons and individually designed AMG® crankshafts create a truly remarkable engine response. The following AMG® engines listed below are available in select models.
AMG® Performance Features
Mercedes-Benz AMG® models exceed expectations when it comes to performance. Each AMG® model is equipped with AMG® RIDE CONTROL Sport suspension, which adapts damping according to the driving situation. Every AMG® model also features the unmistakable of an incredible growl of the exhaust. Additional performance features include: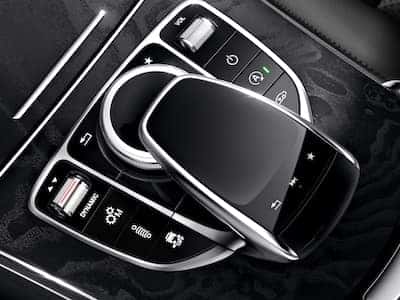 Selectable drive modes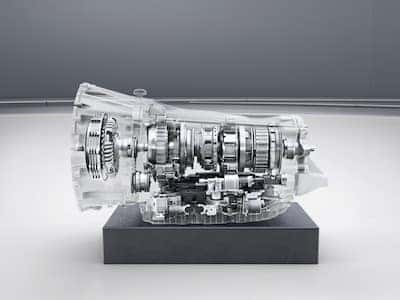 Dual- or multi-clutch transmission technology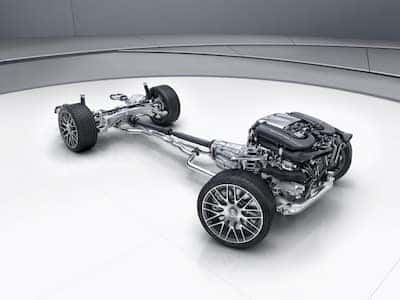 AMG® Performance 4MATIC®
AMG® Design
Each Mercedes-Benz AMG® model features unique design elements that make these vehicles stand out amongst the competition. From wider wheel arches to road-hugging lower bodywork, the Mercedes-Benz AMG® models are sure to turn heads. Notable design features include the following: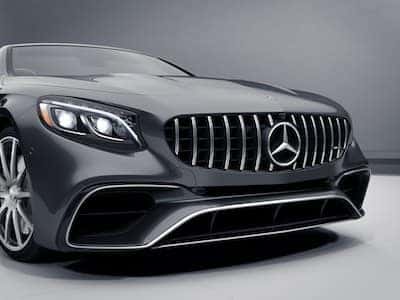 Twin Power Domes

Distinctive stylistic hood bulges
AMG® Front Apron
Enlarged vents to channel air to engine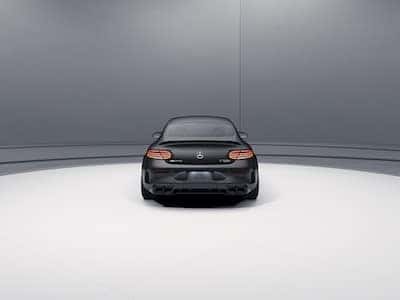 Wide stance

Rear diffuser
Incorporated into most models to manage airflow or provide a stylistic element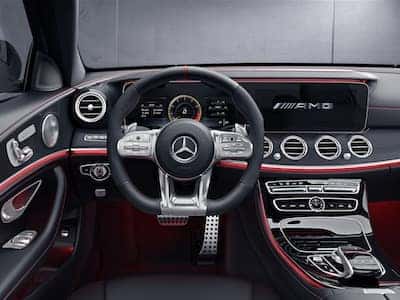 AMG® Cockpit

Sport steering wheel
Aluminum shift paddles
Special instrumentation
AMG® Models
There are a vast number of Mercedes-Benz AMG® models available. The table below details the models available by body style. If you're interested in a particular model, find it in our online collection .
Body Style

AMG® Models Available

Coupes

AMG® CLA 45 Coupe
AMG® GT 63 S 4-door Coupe
AMG® GT 63 4-door Coupe
AMG® C 43 Coupe
AMG® C 63 Coupe
AMG® C 63 S Coupe
AMG® CLS 53 Coupe
AMG® S 63 Coupe
AMG® S 65 Coupe
AMG® GT Coupe
AMG® GT S Coupe
AMG® GT C Coupe
AMG® GT R Coupe
AMG® E 53 Coupe

Sedans

AMG® C 43 Sedan
AMG® C 63 Sedan
AMG® C 63 S Sedan
AMG® E 53 Sedan
AMG® E 63 S Sedan
AMG® S 63 Sedan
AMG® S 65 Sedan

Convertibles and Roadsters

AMG® S 65 Cabriolet
AMG® S 63 Cabriolet
AMG® C 63 S Cabriolet
AMG® C 63 Cabriolet
AMG® C 43 Cabriolet
AMG® E 53 Cabriolet
AMG® SL 63 Roadster
AMG® SLC 43 Roadster
AMG® GT Roadster
AMG® GT C Roadster

SUVs and Wagons

AMG® GLA 45 SUV
AMG® GLC 43 SUV
AMG® GLC 63 SUV
AMG® GLC 43 Coupe
AMG® GLC 63 Coupe
AMG® GLC 63 S Coupe
AMG® GLE 43 SUV
AMG® GLE 63 SUV
AMG® GLE 63 S SUV
AMG® GLE 43 Coupe
AMG® GLE 63 S Coupe
AMG® GLS 63 SUV
AMG® G 63 SUV
AMG® E 63 S Wagon