Advanced Technology Found in the 2015 CLA 45 AMG®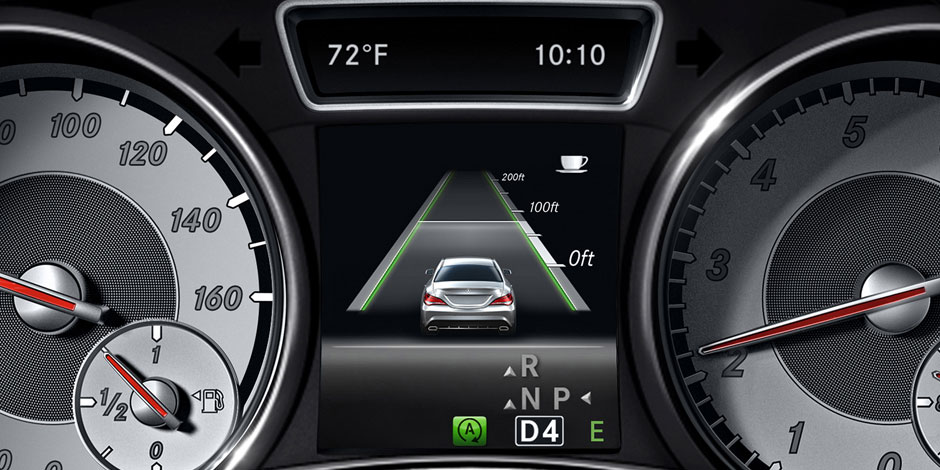 ​
Mercedes-Benz is known for providing innovative technology solutions in their high-class vehicles, and the CLA 45 AMG® performance model is no exception. From safety to entertainment, Mercedes-Benz doesn't disappoint drivers when it comes to advanced technology features. Drivers in the Northbrook, IL area can experience a variety of advanced technology in the new 2015 CLA 45 AMG®, including an ECO Start/Stop System to improve fuel economy. There are several new features Mercedes-Benz enthusiasts should be aware of when considering the new CLA 45 AMG®.
SmartKey with Keyless Start. In addition to pushbutton start, the remote has door, trunk, and fuel filler locking functions, along with a removable valet key.
ATTENTION ASSIST®. This safety system is the first of its kind, with technology that monitors a driver's behavior. It has audio and visual alerts to warn a driver of drowsiness or inattentive driving on long trips.
Central Controller & 7 in. Color Display Media Interface. The 7 in. color display allows you to control audio, video, hands-free calling, and navigation with easy-access control. The Media Interface itself allows drivers to control their phone or iPod using the CLA's console controls on the dash and steering wheel.
USB Audio Port, MP3 capability & CD player. The CLA 45 AMG® comes standard with an AM/FM/weatherband audio system. Additionally, drivers can easily connect smartphones and MP3s with the USB connection and auxiliary audio steering wheel controls.
Advanced Voice Control. Drivers can control their phones, music and navigation by speaking names of people, songs, and places normally, rather than spelling them out. This advanced technology will be less frustrating for drivers, as the system will learn how you speak over time. It can even screen out words like "um," and translate "yeah" to "yes."
Of course, this list is just the beginning of the impressive technology provided in the new 2015 Mercedes-Benz CLA 45 AMG®. Drivers who are interested in learning more about the CLA 45 can visit our website or contact us online or via phone to set up a test-drive today!