Audi vs. Mercedes-Benz for Highland Park, IL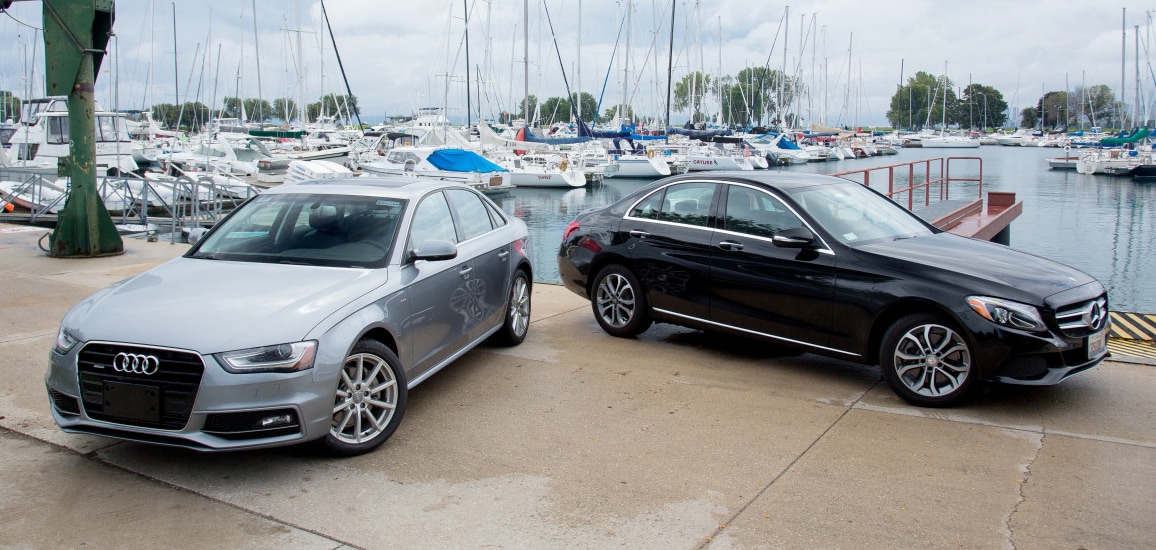 Why should drivers in the Highland Park, IL area choose Mercedes-Benz over Audi? Both German auto manufacturers are known for producing refined vehicles with contemporary styling and racetrack pedigrees, but there are several differences that should be taken into consideration before making a decision on your next luxury sedan, coupe, or SUV.
Certified Pre-Owned Differences
If you've considered a CPO luxury sedan or SUV, you have undoubtedly compared Mercedes-Benz and Audi. Did you know that Mercedes-Benz provides an extended warranty with a $0 deductible? Audi charges $85 per warranty claim and doesn't offer extended options with its CPO vehicles.
Technology
With thembrace®Ⓡ connectivity system, Mercedes-Benz provides drivers in and around the Highland Park, IL area with remote locking, service diagnostics, addresses and maps, and vehicle tracking.mbrace®Ⓡ also connects your Mercedes-Benz to the internet and integrates with smart phone apps to deliver unparalleled functionality to your center console. Whether you're streaming media or making hands-free calls, thembrace®Ⓡ connectivity system provides a higher quality, more stable connection with more uses than the Audi MMIⓇ system.
Safety
Mercedes-Benz has always been at the forefront of automotive innovation, and has been an industry leader in the development of safety technology. Since designing the first 'safety cage' in 1951, Mercedes-Benz has developed a host of safety features that are still in vehicles today.
ABS brakes first offered by Mercedes-Benz in 1979
Mercedes-Benz developed the first traction control system in 1987
Electronic Stability Control and Brake Assist technologies were developed by Mercedes-Benz in the early part of the 21st century
The PRESAFEⓇ system to detect an imminent crash was first created by Mercedes-Benz
Do you want to get the keys to a Mercedes-Benz CPO sedan or SUV, or a new vehicle with the latest in connectivity and safety features? Take a look at our current CPO specials or browse through the new inventory available at Autohaus on Edens to your next vehicle from the preferred German auto dealership in the Highland Park, IL area.