Winter Driving Tips for Northbrook, IL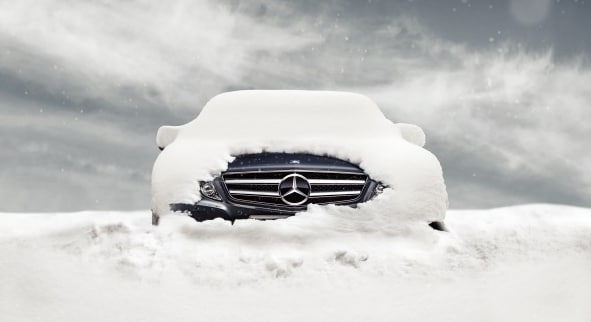 Mercedes-Benz Driving tips for Winter Weather
What should Northbrook, IL area Mercedes-Benz drivers do to make sure their German engineered vehicles make it through the winter? The team at Autohaus on Edens has discussed winter driving, and we've developed a list of tips for drivers in the Northwest Chicagoland area.
Warm up your engine before driving. Engine performance can suffer at extreme temperatures. Be sure to let your engine run before getting on the road.
Winter driving means driving in less than ideal conditions. Acceleration and stopping aren't the same when the ground is wet or icy. Keep that in mind when taking your Mercedes-Benz out.
Maintain a longer follow distance. Vehicles may stop suddenly or skid in front of you. Keep your Mercedes-Benz safe by giving the car in front of you a few extra feet. Avoid using your vehicle's cruise control for this exact reason.
In addition to tips for the road, our Mercedes-Benz service center has tips for Northbrook, IL area drivers in the garage as well.
Winter is bad for batteries. Cold weather can sap your charge and leave you and your Mercedes-Benz with a dead battery. Make sure your battery is properly charged and your battery cables are in good condition.
Coolant and Antifreeze are important. A lack of either can cause your engine to corrode. Have our Mercedes-Benz service center check your fluid levels before it gets too cold.
Tire pressure is important. Colder temperatures can cause tire pressure to drop by 1-2 PSI for every 10 degrees.
Engine oil thickens when it's cold. Try switching to a thinner oil to maintain performance in colder weather.
Schedule an appointment today through our website or by phone at (847) 272-7900 and make sure your new Mercedes-Benz car, crossover, or SUV makes it through the winter.